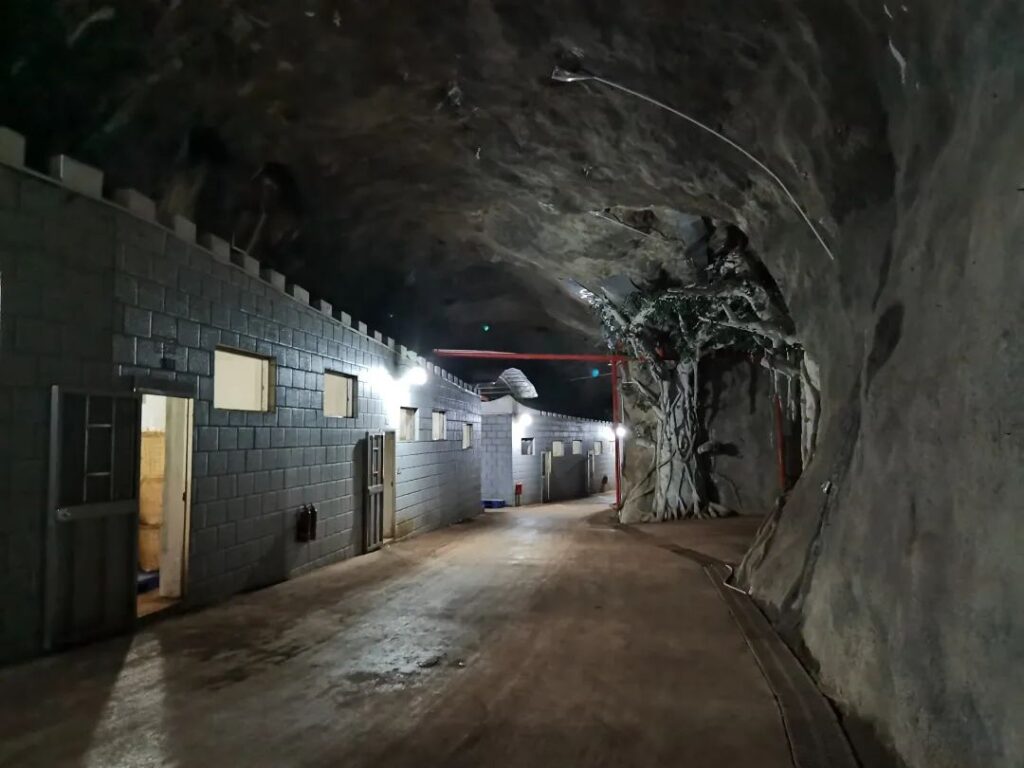 The Rock Cellar Tea Storage Base (甄藏石窖) of Liubao Tea in Guilin, located in Guilin City, Guangxi Zhuang Autonomous Region, faces the lake and is surrounded by mountains, with an elegant and peaceful environment. The base is warm in winter and cool in summer, with a balanced temperature and humidity environment providing good conditions for the aging of Liubao tea. The rock cellar is well-ventilated, and the tea stored there is clean and pure with a better flavor.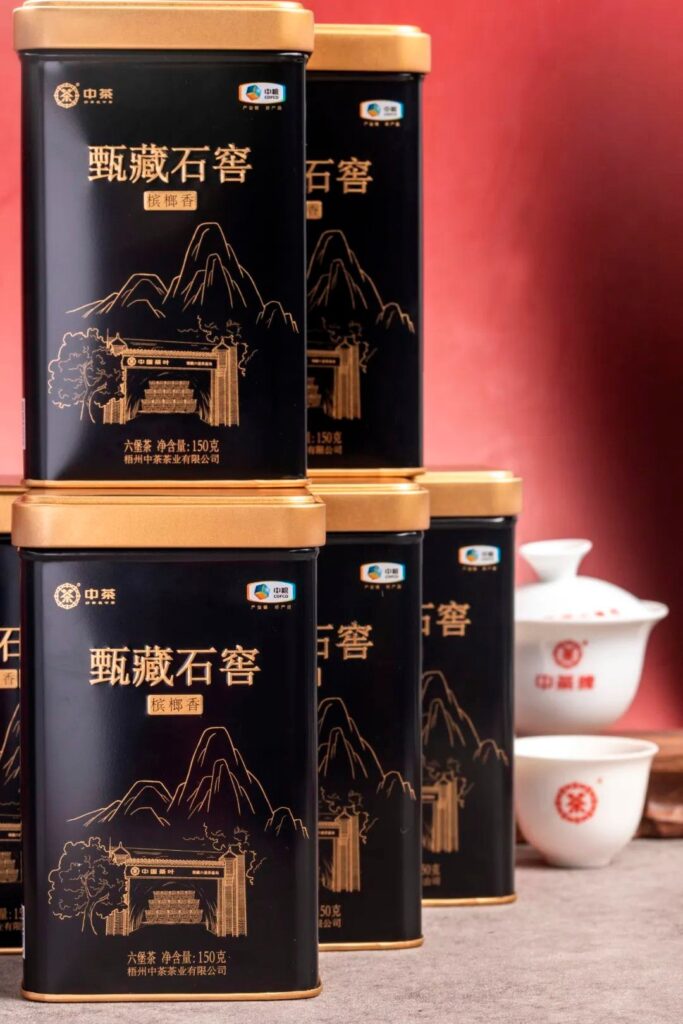 The "Zhencang Shijue (甄藏石窖)" of Chinese tea is made of high-quality Liubao tea material and has a slender, black appearance. After aging and refining by Guilin Cellar Storage Base of Chinese tea Wuzhou Company, the tea is bright red in color. The rock aroma is obvious and has a fresh and elegant fragrance. The taste is strong, pure and fresh, with a rich sense of layering and a sweet and elegant aftertaste. The bottom of the leaves is brown and soft with elasticity.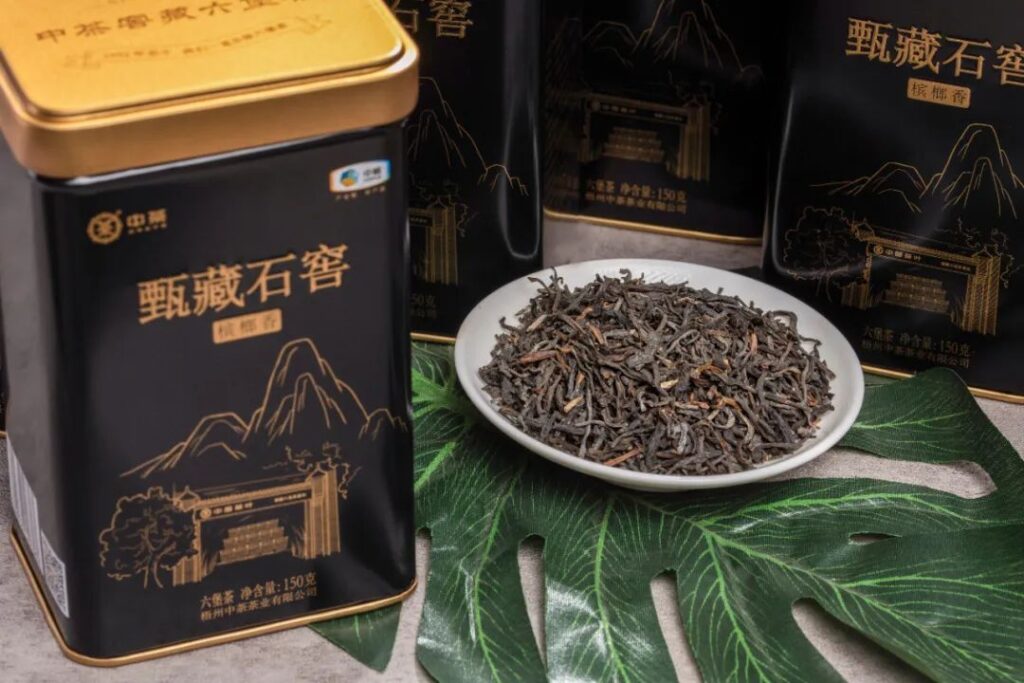 The "Zhencang Shijue (甄藏石窖)" is packaged in 150g/can black iron cans. The black and gold color scheme is mysterious and deep. The gold lines outline the Rock Cellar Tea Storage Base of Liubao Tea in Guilin, which is the first time the image of the Guilin Cellar Storage Base has been given to the product packaging, showcasing the aging characteristics of the Zhencang Shijue series products.