We are deeply honored to have been invited to participate in a local radio broadcast in China this coming September. As loyal local distributors of China Tea (Wuzhou) Co. Ltd for several decades, this opportunity is truly special for us.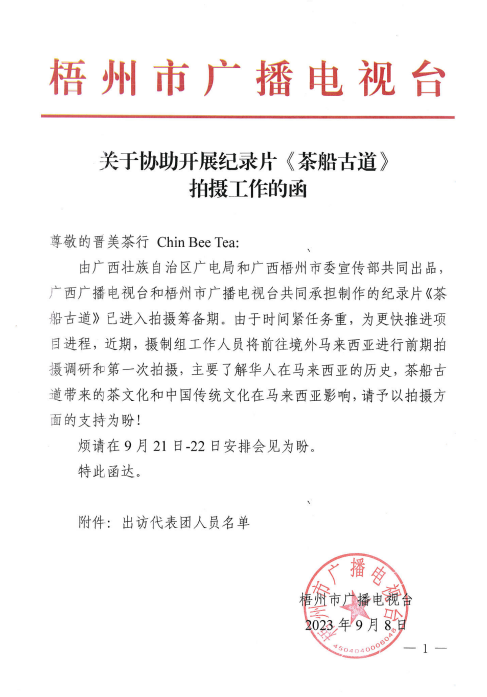 During the broadcast, we intend to highlight our long-standing partnership with China Tea (Wuzhou) Co. Ltd and showcase the exceptional qualities of Liu Pao tea, specifically from Wuzhou, Guangxi. We'll explain what sets this tea apart from others and its cultural significance in China.
Furthermore, we'll discuss the rigorous quality control measures we have in place to ensure that our customers receive only the finest tea products. We're excited to engage with our audience, whether through call-ins, questions, or social media, to foster a sense of community and loyalty.
We'll also touch on our future plans and express our heartfelt gratitude to the local community and our customers for their unwavering support over the years.
Once again, we're truly honored to have this opportunity and are looking forward to the broadcast in September.